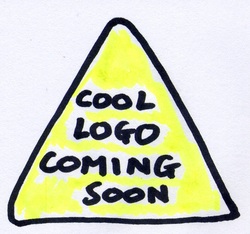 The role of the Lizard Brain in Addiction and how to stop listening to it.



For linguistic simplicity I am going to use the word "addiction" even though it is a somewhat loaded term. Please remember though that we don't have to be in the place of addiction to have a problem with the excessive use of something. When we are experiencing addiction our Lizard Brain is running our life. This is not a good thing (you may have noticed). Let me explain how this happens...

One of the functions of the lizard brain is our drive to eat. When we eat something that contains the appropriate chemicals (such as salt, fat or sugar, as opposed to being rotten or bad tasting) our Lizard Brain notices this and activates a bunch of nerves that run up to our Pre-Frontal Cortex. These nerves are called the "pleasure pathway" and contain the doperminergic nerves that everyone talks about. When these nerves are activated we experience a sensation of pleasure and the thought to "have some more". So we do. The Lizard Brain will also remember this food as something that is good for us to eat. This system acts to provide a pleasant reward to encourage us to eat and therefore stay alive and it works well.

Where we run into trouble is that all the substances that we use for pleasure directly activate the nerves in the "pleasure pathway" without actually being food. So we take the drug (that includes alcohol), we experience pleasure and the Lizard Brain remembers that. Then, a little later, the Lizard Brain, doing one of its other jobs, notices that we are feeling bad and decides that it needs to correct this. So it looks down its list of things that give us pleasure and suggests that we do one of them and we use that drug again. Of course it doesn't have to be a drug, it could be a behaviour like sex or food or gambling or gaming, anything that creates pleasure (or reduces pain).

If we do this a lot then the brain will "hard-wire" the various nerves involved and we develop a habit. (Yes, the only thing that causes addiction is doing something pleasurable too often.) At the same time that little thought to "have some more" becomes a loud voice in our heads. This voice is what Jack Trimpy formulated as the "Addictive Voice" in his Rational Recovery approach to addiction recovery. It is important to remember though that this voice is just the Lizard Brain doing what it thinks is best for us, even though it is confused and mistaken, and we don't have to listen to it.

Everyone who has quit a drug (or other addictive behaviour), regardless of the approach they have taken, has done so by learning to ignore the Lizard Brain. Everyone. However, understanding the underlying processes and having a few useful tools can make the process a lot easier, effective and long term.

Addiction is not something you catch or are born with. It is something you develop. It is more like an injury than a disease. A good analogy would be a dislocated shoulder. When we dislocate a shoulder we are incapacitated, we can't live a normal life. When we get the dislocation reduced we regain some functionality, but if we do nothing else we will always have a weak shoulder prone to re-dislocation. If we are smart we go to physiotherapy and do lots of exercises to strengthen the shoulder and we end up with a shoulder that is, under normal circumstances, as strong (or stronger) than before. However, there will always be some things that we can't do without putting ourselves at risk for dislocation. That is how it is with addiction recovery. So long as we do the work and avoid the dangerous situations (eg. starting to use casually) we can avoid sliding into addiction again and live a "normal" life.

So what is that process? (Some of this is based on Jack Trimpy's Rational Recovery approach, but there are some fundamental differences.)

1. Learn about the Lizard Brain and get into the habit of recognizing it when it talks to us. Remember that when it talks to us it uses the word "I", which is a lie. "I" is a big thing, it is all of us, but the Lizard Brian is only a small part of us with no understanding of long-term consequences. Changing the word "I" to "It" can help put the Lizard Brain in its place. Doing this will reduce the power of the Lizard Brain. There is no need to vilify it. It is not a bad part of us, it is just mistaken and we have been listening to it for too long.

2. Learn to ignore the Lizard Brain. It is the job of the Pre-Frontal Cortex to decide whether to listen to a suggestion from the Lizard Brain. Use it. We are already pretty good at ignoring it if we think its idea is bad. Just because it is yelling at us doesn't make the idea any better. Just like a child demanding candy before supper. Ignoring it is easier if we make the decision not to use ahead of time, that way we don't need to re-visit the idea when the Lizard Brain is yelling at us. If we enter into a discussion with the Lizard Brain there is a very high probability that we will end up doing what it suggests. Either it has argued us into a corner (using faulty logic) or we get so tired of the fight that we use just to shut it up.

3. Distract ourselves, feed it, or watch it. Just because we are not listening to our Lizard Brain doesn't mean that it is going to shut up. It is the nature of cravings that they last a while. The good news is that a typical craving only lasts 10-20 minutes, if we do not encourage it... There are three approaches to dealing with this situation. Probably the best one to start with is distraction. Once we have started to ignore the Lizard Brain we need to start doing something else. Exercise is a good distraction (even just going for a brisk walk), reading a book, listening to music, playing music, watching a movie (without drug references), talking to someone. You know what is going to work best for you.


If the distraction approach isn't working we can feed our Lizard Brain something. We need to be careful with this approach as we don't want to replace one addiction with another, but things like popsicles (cold and sugary), hot baths, and exercise work well. It is best if we only use this method occasionally.


The last thing we can do is just sit there and watch the craving. If we can do this we will notice that a craving starts small, gets stronger/larger, then fades away. Like a wave. Indeed, this method has been called "Urge surfing". Maybe not something to try at first perhaps, but if we develop our powers of mindfulness (see later) it can be a useful technique. Developing our powers of mindfulness can actually be very helpful with this whole approach as it makes it easy to spot the Lizard Brain when it is talking to us and to deal with it.


This approach will reduce the strength of our using habit but that is only half the battle. The other part is to develop healthy habits to deal with stress and emotional pain. Just because we have learnt not to listen to our Lizard Brains doesn't mean that the pain that was driving us to use in the first place has gone away. An essential part of recovery is dealing with that and that is best done with a competent therapist. Again, developing our mindfulness skills will help with that process as it enables us to experience pain without getting overwhelmed by it.


We also need to make structural changes to our lives, changes that will minimize the number of times that the Lizard Brain gets "poked" and we have to deal with a craving. Changes that will enable us to live in a healthy manner with healthy relationships with others and ourselves. Again, working with a competent therapist can greatly assist with this process as will developing our mindfulness skills.



---