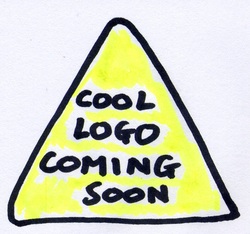 An introduction to the Lizard Brain.



Have you ever wondered why, having decided that something is "bad" for you, you keep getting thoughts about doing it?
The answer lies not in some supposed weakness of character but rather in the fundamental structure of our brains.
My intention with this site is to provide an understanding of how one part of our brain can create problems for us in many areas of our lives and how we can better control it.


In 1990 neuroscientist Paul MacLean published a book that proposed that the human brain could be divided into three sections (The Triune Brain Model). These sections are (for our purposes) the Lizard Brain, the Limbic System, and the Neocortex. While there is some dispute about the accuracy of this model, due to its over-simplification of a complicated system, there is no doubt as to its usefulness in understanding some of our basic urges/drives and thus in helping us control them.
The Lizard Brain is located at the back of our brain, roughly where the spinal cord comes in. It is composed of a number of small structures and is called the Lizard Brain because if you looked at the brain of a lizard it would have those same structures and those structures do the same things for lizards and humans. The reason we have a Lizard Brain is that as mammals evolved from reptiles nature did not throw away the Lizard Brain (after all it had been very successful) but rather just added a bunch of fancy gear on top of it. So as humans we have a lot of highly evolved brain structures but we still have a Lizard Brain.


The Lizard Brain is the part of our brain that produces the drives/urges associated with the basic biological needs of our organism. These are feeding, sex drive, fight and flight (which are our basic emotions of fear and anger), our tendency to decrease pain/discomfort and increase pleasure, and the conservation of energy. All good and useful stuff.
Where we run into trouble is that the Lizard Brain is all about short-term benefit. This immediate gratification approach works well for lizards and even worked well for humans when we lived short lives in small groups (think cavemen/women) but it does not work well now that we live a lot longer and in more complicated social environments. It is not that there is anything wrong with our Lizard Brains, it is just how they work. They are not "programmed" to conceptualize long-term consequences. It is not something that lizards need.

The part of our brain that does deal with long-term consequences is the the Pre-Frontal Cortex, which is probably the most advanced part of our brains and is part of the Neocortex. This is also the part of the brain that controls if we use our muscles and is the seat of our sense of self, that part of our consciousness that watches us. It is the role of the pre-frontal cortex to decide whether or not to do what the Lizard Brain suggests. That is a key concept. We don't have to do what the Lizard Brain suggests, we have choice.
For example, if we are walking in the woods and we see a bear on the trail it is our Lizard Brain that wants us to run away. It is the Pre-Frontal Cortex that decides this is not in our best interests (as it may induce the bear to chase us) and inhibits the running away response.

As you can imagine, there is a constant tension between these two parts of the brain. One with an agenda of immediate gratification and one with the ability to see the bigger picture. That seems to be what it means to be a mature human-being. Not that the best approach is to only do what the Pre-Frontal Cortex suggests as a life without the pleasure that the Lizard Brain seeks would be pretty dull. Rather a balance between the two agendas. Sometimes fun, sometimes sensible, but always making a choice, not automatically doing what the Lizard Brain suggests. Indeed, if we look at our histories, personal or social, contemporary or ancient, we can see where the Lizard Brain was in charge and it was generally not pretty!

So those are the basics of the Lizard Brain. If you would like to learn more about how it creates problems for us in some specific situations and how to better "control" it then please read on.
---