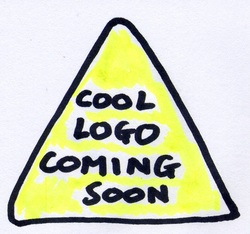 The use of Mindfulness to spot and control the Lizard Brain.



Mindfulness is a very big topic. It covers everything from the basic, therapeutic, uses that I will discuss here all the way to fully engrossing spiritual lifestyles. The good news is that you do not have to become a Bodhisattva to get an awful lot of benefit from mindfulness (but by all means go ahead).

At its basic level, mindfulness is the ability to be aware of what we are thinking, how we are thinking, how we are feeling, how our thoughts and feelings are interacting to affect each other and our behaviour, and the ability to change these processes if we don't like were they are taking us. It will also enable us to endure strong emotional states without losing ourselves in them and getting carried away.

One of the mental processes that can create problems for us is Rumination. Rumination is when our minds churn something over and over and over. This creates problems for us in two ways. Firstly, it takes us away from the present. Most ruminations are about the past (which we can't change) or a future possibility that may not happen or we can't influence. Neither of these processes are helpful and both prevent us from being in the present. The other problem is that the process of rumination amplifies any emotional content connected with the thoughts. Amplifying emotions is not in our best interests, it is how we end up with panic attacks, rage, and depression.

Mindfulness enables us to spot when we are engaged in ruminations, stop the process and experience any original emotion without getting overwhelmed. The tool that we use to stop rumination is often called "The Pause". To use The Pause all we need to do is focus briefly on our breathing, often for no more than four or five breathes. All we do is follow the physical process of breathing (we are not trying to control it). We can follow our stomachs going in and out, the rise and fall of our chests or the flow of air through our nose/throat or some combination of those. It doesn't matter which. Because our brains can only focus on one thing at a time focusing on our breathing will stop the rumination process. Once it is stopped we then have the choice to focus on something else or stay with our breath if that seems warranted.

So, mindfulness is a skill and like any skillful activity if we want to get better at it we need to practice. Like most skillful activities practice takes two forms:

If you want to get good at playing basketball one form of practice is to get out there and play the game. For mindfulness, this type of practice involves going through our day being as mindful of our thoughts and feelings as possible and using the pause, or a more intense breath focus, when necessary. We don't want to be obsessive about this, constantly worrying about our thoughts. The level of awareness that we want is like the awareness we have of our feet when we are hiking a trail. We are aware of them but we have lots of cognitive power left to look around and talk to whomever we may be with. If the going gets rough we can "zoom in" for a while then "zoom out" once it gets easier again.

The other form is practice is, perhaps, more formal. If we want to get good at playing basketball we also have to spend time practicing dribbling the ball, passing, shooting hoops and working on plays. For mindfulness this type of formal practice is a type of meditation called "mindfulness meditation". This is a very simple meditation. It does not involve drifting off to astral plains, controlling candle flames or even blanking the mind. All we do is focus on our breathing (sound familiar?). In its simplest form we just sit for twenty minutes focussing on our breathing, following the physical process, in, out, in out... During this time thoughts will rise in our minds because that is what our minds do, generate thoughts, not all of them correct ("Don't believe everything you think!"). Ideally we would just allow these thoughts to rise then fade away. However, being human, when we are starting to learn this skill we will often start to ruminate on these thoughts and lose our focus on our breathing. Once we notice that we are doing this we need to gently, compassionately, curiously, without beating ourselves up at all, say something like "Oh look, I am thinking" and bring our attention back to our breathing. That process of noticing and returning to the breath is mindfulness so please do not consider it to be wasted time. If twenty minutes is too hard for you at first just do what you can. The more we do this the better we get at being mindful and using the Pause during our day.

This meditation is a workout for your brain. It is like doing weights for your pre-frontal cortex. Studies have shown that people who start doing this show an increase in the amount of grey matter in the pre-frontal cortex. The part of the brain that is responsible for being aware and controlling our actions gets stronger. That is definitely a good thing. Doing this increases our ability to be aware of the Lizard Brain and decide whether to listen to it or not rather than automatically doing what it wants. It also increases our ability to stay centred and not get swept away by strong emotions. Just focus on your breathing.

There are many other ways to do this type of meditation, from walking meditations to full body scans, you can even do it while doing the dishes so if the sitting doesn't work for you then try something else. Perhaps a consultation with a therapist who uses mindfulness-based approaches might be helpful. If you are more inclined to explore on your own then a good starting place might be "Radical Acceptance" by Tara Brach or anything by Jon Kabat-Zinn. There are lots of other authors too and lots of local meditation groups. Enjoy.




---